Relationship Books


Reading relationship books can be hugely helpful
both personally and relationally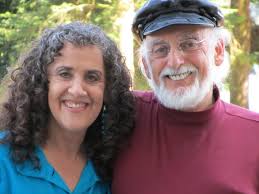 This listing of what I have very loosely called relationship books is intended to offer some leads on where to start to find out more on the particular topics that are discussed on this website. I have also tried to include ones that have something unique to offer that are not on everyone's list.
You may notice that most of these books were published at least a few years ago.  This reflects a bias of mine, that in this subject area an author's first book is often the best.  The ones that follow may or may not significantly add something new, but more often than not I am disappointed.
While the number of relationship books that are specifically aimed at our over-50 age group is quite small, I hope that taken together those listed here will provide many of the pieces to put together your own puzzle on the topic.
As with any such list, it is limited by not only what I think is interesting or useful, but also what I am aware of.
Love Is Never Enough: How Couples Can Overcome Misunderstandings, Resolve Conflicts, and Solve Relationship Problems Through Cognitive Therapy
One of the early relationship books, this one focuses on the cognitive aspects of relationships.
While it is true that everything promised by Beck in his title is inside the book, you had better be committed to putting in a good bit of time and effort if you want to get it out of this book. Thank heaven for people like David Burns who have made careers out of repackaging the work of Beck and the other academics writing about cognitive therapy into more readable and usable formats.
That having been said, if using the insights and techniques of Cognitive Behavioral Therapy (CBT) in your own life appeals to you, this book provides a wealth of carefully described background information, case examples, and self-help tools from the man who has been called the father of cognitive therapy.
The Presence Process: A Healing Journey into Present Moment Awareness
Michael Brown. Namaste Publishing:Vancouver, Canada, 2005.


I have reached a point of little patience with books, programs, workshops, philosophies, etc. that sound great while the presenter or author has the stage, but leave me without any clear idea of what to do when I leave the meeting or put the book down.
Michael Brown has written a book that is explicit enough that I was able to do it and yet open-ended enough that I was able to find my own value from it.



He did base it on his own experience of a life-threatening illness, so it does include quite a bit of the sense of meaning that he gained through that, but I did not find that intrusive. Some of the insights or changes of perspective that he described from his own experiences with this process did indeed square with my own and some did not. In the end, for me at least, that did not matter.
I was tempted to try to label the brand of spirituality underlying the book, but ultimately I figured that since he didn't tell me outright, I would just take what I experienced as the measure of its value to me.


It was very valuable to me as I was reading it and I continue to use the practices he describes every day which is a lot to get from a book.
The Couple's Journey: Intimacy As a Path to Wholeness

Susan Campbell. Impact Publishing:San Luis Obispo, CA, 1980.
Among relationship books, this is one of those that has been referred to so many times in works that have followed that it is worth a look on that basis alone. Also, judging from it's ranking among books sold by Amazon (very low), it apparently has not stayed popular. Oh well! It's still a good book if you see one cheap in a used bookstore.
Loving What Is: Four Questions That Can Change Your Life
Byron Katie. Three Rivers Press:New York, 2002.
It's well and good to quote Gottman's research about how positive sentiment override holds relationships together and negative sentiment override splits them apart, but what do you do in real life to move from negative to positive? I love Gottman's work and use insights from it all the time, but he never has answered that question for me. Byron Katie does!
Note:  This is a case where I have purposely chosen an early book because I find it to be a very clean description of the process.  There are more books, youTube videos, etc. that you can consider too.


Find more on Loving What Is and Byron Katie here.
Still Here: Embracing Aging, Changing, and Dying
Ram Dass. The Berkeley Publishing Group:New York, 2000.
This is a personal account of one man's experience of aging and facing death that fits in the relationship books category only loosely.

If you like Ram Dass, it will probably be a good read for you with some valuable insights and suggestions.

If you don't like him, there are still some valuable points in this book, especially his description of why he finds practicing some form of mindfulness so helpful, but you may find it rather tedious getting to them.
The Seven Principles for Making Marriage Work: A Practical Guide from the Country's Foremost Relationship Expert
John Gottman. Three Rivers Press:New York, 1999.
In his relationship books John Gottman, PhD, has indeed described results of observational research in the area of relationships to a degree that no one has done before. And, like so much good psychological research, it is hard when reading his findings not to say "I knew that" or "Oh. So that's what's going on when that happens."

Whether he is "the country's foremost relationship expert" or not, or even what that means exactly, he has made a significant contribution. As he notes, having been parodied on Saturday Night Live, ridiculed on talk radio, and confronted by angry people at his lectures, he must be digging in the right place whether he's found the whole treasure or not.

Anyway, his observations on what couples who stay together do that couples who break up don't are pretty hard to argue with. It was carefully done, peer-reviewed research. Like it. Don't like it. It still is the current gold standard for what we know about relationships.

Perhaps what those findings mean or what any individual should do in light of them is a matter for some soul searching and discussion. Given our recent track record on divorce and abuse, it's hard to see how this can be anything but good.
Embracing the Beloved: Relationship as a Path of Awakening
Stephen and Ondrea Levine. Doubleday: New York, 1995.
This is another one of those relationship books in which some people find great insights and useful ways of looking at things and others are . . . well . . .bored.

I found myself somewhere in between with some parts adding a great deal to my sense of relationships and holding my attention while others were not so engaging.

Fortunately, it does not read like a story (from front to back,) so you can easily focus on the parts that feel most relevant and let the other parts wait for later. In my case, I had heard the shared breathing exercised described and wanted the details of that, (which I got,) so I probably didn't give the rest my full attention.
Rollo May. W.W. Norton: New York, 1969.
Most of us either read or saw someone else reading this one back when it was fairly new, and, for me at least, before we had lived long enough to really "get" what he was talking about.
It is a remarkable re-read now that considerable water has passed under the bridge in our lives. Highly recommended.

Not only that, but it often shows up in garage sales or friends of the library sales for $1, which is probably about what it cost new in 1969.
Joining: The Relationship Garden
Jock McKeen and Bennet Wong. PD Publishing: Gabriola Island, BC, Canada, 1996.
In this and other relationship books McKeen and Wong have written about their own exploration into just what it is to really relate honestly and openly with another human being and their efforts to make what they have learned available and usable by others. They have done an excellent job of this and these books deserve to be better known than they are.
A caution: these books are written from the perspective of two men consciously relating in a deep, personal way. While it might be unfair to consider what they describe as relevant only to male-male relationships, ignoring that factor may cause some problems in applying the lessons and principles to male-female or female-female relationships too.
George Pransky. McGraw-Hill: New York, 1990.
In this and its predecessor edition titled Divorce Is Not the Answer: A Change of Heart Can Save Your Marriage, George Pransky has written very helpful, readable little relationship books that are in full agreement of the central findings in Gottman's studies about relationships and parts of the Solution-Oriented approach of Michele Weiner-Davis, but that (for some people at least) is a bit more artful and perhaps easier to incorporate without feeling like you are "working at it."
I have not seen an explanation for the change of title, but I have noticed that other authors have come out with books also titled "Divorce Is Not The Answer".
Sex and the Seasoned Woman: Pursuing the Passionate Life
Gail Sheehy.
As was pointed out in the NY Times review (which you can read here ), Gail Sheehy has milked the "passages" concept for all it's worth through just about every phase of life. Still, it's not a bad way to look at ongoing development. If it is a mental model that works well for you, you might like this book.
Aging Well: Surprising Guideposts to a Happier Life from the Landmark Harvard Study of Adult Development
George Vaillant. Little Brown: New York, 2002.
Good longitudinal studies are hard to come by. They are expensive. It's hard to find and follow subjects for a long period of time. And, of course, the researchers aren't publishing and getting tenure in the mean time.

So, we have to be grateful to Harvard and Dr. Vaillant for getting this information. That having been said, I'm not really sure how "surprising" the results actually are, but they are useful nonetheless.


Divorce Busting: A Step-by-Step Approach to Making Your Marriage Loving Again
Michele Weiner-Davis.
"Divorce Busting" has been one of the most popular relationship books for many years. It certainly has a catchy title.

I have really wanted to like this book since it came out in its first edition in 1992, but for some reason I have never been able to read it all the way through.

This surprises me because I have read about Brief Solution Oriented Therapy pioneered Steven DeShazer and Insoo Kim Berg and found it to be fascinating and powerful.

In any event, this book is based on a sound form of brief therapy that has a record of stimulating profound changes and many people have read. Maybe the author's writing style just doesn't match my reading style.
Love and Awakening: Discovering the Sacred Path of Intimate Relationship
John Welwood. Harper Collins:New York, 1997.
This guy writes beautifully. My problem with this and his other relationship books is not with what he says or recommends, but that when I put down the book I don't have the slightest idea what to do in the next hour, day, week.

This says more about me than about Welwood and in fact I have used his writing in useful ways, but for me at least it has been necessary to roll it together with some of the more specific approaches to be able to figure out ways that I can actually do some of the things he writes about so beautifully.
Better Than Ever: Love and Sex at Midlife
Bernie Zilbergeld. Crown House Publishing:Norwalk, CT, 2004.
Are there a lot of relationship books by guys trying to figure out how to make them work, or do I just find them because that's what I am doing here?
Anyway, Bernie Zilbergeld adds a new facet to books from this general perspective, joining Aaron Beck, David Burns, John Gottman, Bennet Wong and Jock Mckeen among others and giving it a new twist by looking at it from the perspective of the last half or third of life.

I've written more about the book in a review that can be found by clicking HERE
If you come across any relationship books that you think ought to be included here, I would appreciate hearing.
Return from Relationship Books to Home Page
Copyright @ 2008 - 2018 Better-Relationships-Over-50.com